A bicycle wheel is a wheel, most commonly a wire wheel, designed for a bicycle. A pair is often called a wheelset, especially in the context of ready built "off the shelf" performance-oriented wheels.
Bicycle wheels are typically designed to fit into the frame and fork via dropouts, and hold bicycle tires.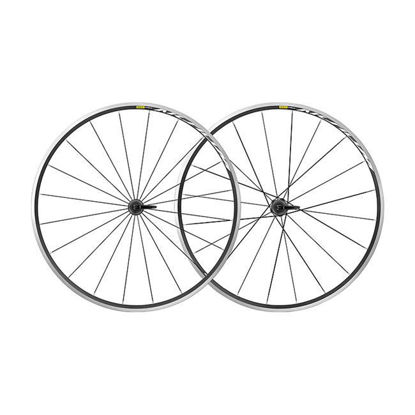 Σχεδιασμένο με χαρακτηριστικά και τεχνολογίες που προορίζονται για τροχούς υψηλής ποιότητας, το Aksium προσφέρει ποιοτικές επιδόσεις για καθημερινή οδήγηση στο δρόμο.